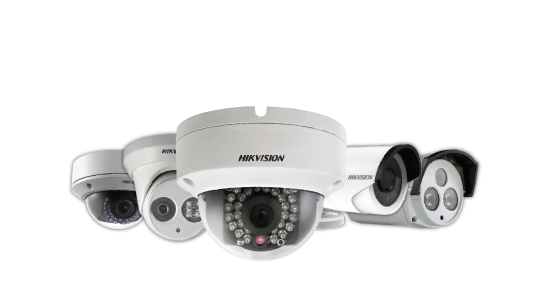 With many years' experience of installing CCTV security systems in Bolton and beyond, Digital iTech can help you to protect your home and workplace from intruders.
Working with high-spec CCTV security systems, our surveillance specialists are skilled in designing the most appropriate solution for specific and individual needs.
Choosing an experienced security contractor to plan and install surveillance cameras and equipment is crucial to be sure you're getting the most from your new systems.
Call us anytime on 01204 403712, or complete our contact form make an enquiry and secure your property and possessions.
The security and CCTV cameras we install in Bolton, Greater Manchester, Lancashire and the North West of England depend on the specific requirements of the business or homeowner.
Some of the different types of security cameras we offer include,
IP Cameras
TVI Cameras
PTZ Cameras
Installing CCTV in the workplace is vital to ensure the safety of your assets, staff and customers. More and more people are now choosing to install security cameras at their homes too. CCTV systems can act as a visual crime deterrent as well as monitor your property and help to identify the criminals in the event of a security breech.
Our CCTV security systems give you the ability to store images and even remotely monitor your security and with night vision and motion detection features. This means you'll receive an alert with footage on your smartphone or mobile device in the event of unusual activity.
At Digital iTech we always perform a site survey with our customers to ascertain the specific CCTV requirements. Once installed they require very little maintenance, so you can rely on them to protect and monitor your building and possessions for years to come.
CCTV Site Survey & Consultancy
The Digital iTech team are experts in home and work surveillance cameras and we provide a free consultancy and survey. Upon completion of the site survey, we then map the surveillance area to ensure no blind spots are missed. This means you will get maximum coverage from your new system.
Our security professionals ensure you get the most suitable security surveillance is matched to your needs. They will also provide advice on additional security options if required.
CCTV Installation Services
Whether you are upgrading your existing business CCTV security systems, or installing your first home security surveillance, we give a complete service from design to installation. No external companies are used, so you get one point of contact and a complete cost-effective service from start to finish.
All Digital iTech engineers are all based in and aroung Bolton and provide support in person or virtually as required.
Use of Advanced Technology
Keeping you and your business or home safe is our top priority. By using CCTV cameras with advanced technology you will have complete security at all times. From early detection of criminal activity or anti-social behaviour outside your premises, to monitoring and recording internal movement, our advanced technological CCTV systems can help keep you informed of activity in and around your business and home. 
We specify and install a range of security systems with digitally-enhanced features, high definition cameras, intelligent storage, remote monitoring with response and more.

Our systems offer:
Remote camera access

Automatic connection to a remote video receiving centre

Audible warning to deter intruders

Clear images with night vision at a range of up to 30 meters

Crime prevention, detecting and monitoring 
Why You Need a CCTV Security System
Having surveillance is a consideration that should be taken into account in both domestic and commercial environments. Protection against theft is priceless and our fast growth within the CCTV installation business is a result of our honest advice, dedication and skilled engineers.
Providing a professional service is extremely important to us. That's why we offer all our customers with free lifetime support and access to our help desk via our custom app.
Our complete packages include security cameras, cables, installation and maintenance services, and always use genuine parts from reliable and trusted manufacturers. We always ensure everything is installed correctly and in full working order and explain how everything works before leaving site. Our 24/7 helpline is also available in the event of a fault or problem after installation.
We offer excellent prices for a range of of high-quality security cameras which are globally recognised brands. We never sell substandard products so you will have confidence in the quality of your equipment. All installations and requirements are different so we would need to discuss your specific needs to provide a quotation, however we do offer discounted packages if you buy a complete set including installation from Digital iTech.
For a free no obligation quotation, call us on 01204 403712 of drop us an email.

Customer satisfaction is the trademark for which we have worked hard to establish, and we pride ourselves on being a leading security camera installation company in the Lancashire area.
Our expert team are ready to give all the advice and guidance you need to ensure your CCTV system is perfect for your home or business.
Contact Digital iTech for,

Advice, guidance and specification of CCTV systems


CCTV installation

CCTV system maintenance


Upgrades to your existing CCTV system
Other Digital Services from Digital iTech
We provide a wide range of additional professional digital technology services, so take a look below for more information.