CCTV Installation Bury is a company that specialises in all sorts of CCTV systems including CCTV monitoring and maintenance. We can help customers with a highly qualified team of CCTV installers to help you secure your home with a highly competitively priced installation, professionally fitted – call us now to book an appointment for a free no-obligation quote. CCTV is the modern form of surveillance and provides an excellent way to monitor your home, business or other premises.
We have been based in Bury and serve all the area with CCTV Installation Services. Having the right security contractor plan and install your surveillance cameras and related products is crucial to knowing that it will be done perfectly and on time. Thoroughly satisfying our clients is our main goal.
Contact us anytime on 01204 403712 or write us at info@digitalitech.co.uk
There are many different types of camera available for Bury CCTV installation
We offer a range of cameras to install in the Bury area. You just need to tell us your requirements and we will tell you which CCTV cameras will work best for you. For example, here is some of the different types of CCTV cameras that we offer;
– IP Camera
– Analog Camera
– TVI Camera
– HDSDI Camera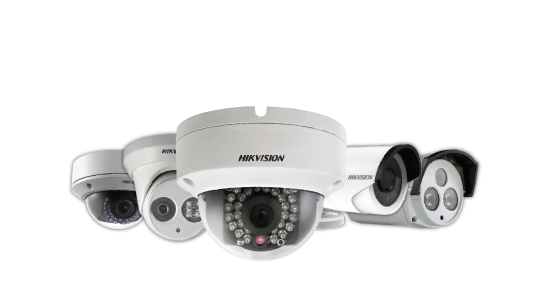 There are many features that will benefit you for getting CCTV installation. For example, crime can be bad in the Bury area, and having CCTV installed is the best way to have peace of mind on your property and car etc.
Here are some of the benefits of having CCTV installed;
– Storing Images
– Remote Access
– Night Vision
– Motion Detection
Our Bury CCTV Installer Services
CCTV is a simple yet effective security system that uses cameras to watch over a certain area of property. CCTV is available in many different sizes from as small as a small digital camcorder to a high tech computerised camera capable of viewing 100ft! CCTV is a great security measure that can be applied to all types of properties, including your home.
CCTV has gained huge popularity in the past few years due to its efficiency, and effectiveness in many areas. You can install CCTV in schools, retail outlets, airports, banks, post offices, and more – there are countless CCTV installers in UK that can provide CCTV service.
CCTV installations are not cheap, but they can pay for themselves extremely quickly if used effectively. A great way to gain security over your property is to put CCTV on your property when it's empty. CCTV can record people entering your property, but it can also record anything happening inside your home. Many CCTV companies will offer a free no obligation consultation for you to test out their systems, so if you have any questions about CCTV you can call and speak to our professional CCTV installer team
We are trained professionals who use state of the art equipment and install all kinds of systems. You'll need to think about exactly what you want CCTV to do, and if you're not sure just ask. We will be able to answer all your questions, so you don't have to waste time researching CCTV installers and deciding what is suitable for you.
The installers at CCTV installation Bury are fully qualified and skilled, with years of experience in the installation of all types of CCTV. A qualified CCTV installation engineer will know where to find the best equipment, how to make sure your CCTV is fitted correctly and which products are available.
CCTV is now an essential part of any business or home and will help keep both you and your employees safe. You'll need CCTV to keep you up to date on potential dangers and to watch over your property at all times. Our security installation Bury will help give you peace of mind with the best equipment and support.
Our installations include all types of CCTV, including digital CCTV, infrared CCTV, and more, and they will help ensure you have the most effective and secure protection. These days CCTV cameras are available in all shapes and sizes, and you'll get a range of CCTV security systems to suit any need, whether it is residential or business. There's always a reason to install CCTV, and that reason could very well be to keep the thieves and vandals out.
One of the most important things to remember when considering CCTV is to get the highest quality CCTV possible. Buying low quality CCTV is no longer good enough, and will not serve you as you expect – you need a high quality product that will give you the best security and protection.
You may have to consider hiring someone to install your CCTV for you, as this is a good idea if you want CCTV that is reliable and secure. It's always a good idea to go for a CCTV installer that you can trust to install the CCTV for you, as they will know exactly what equipment is needed for your property. If you choose to install CCTV yourself, remember that some of the best CCTV installation services will offer installation help from the comfort of your home. This can help speed up the installation process.
We cover all areas in Bolton such as; Tottington CCTV installation BL8, Horwich, Tonge Moore, Bromley Cross, Halliwell, and more